Servicing
We will Service/Fix your Server or Computer fast.
We are a local City of Casey business who has a number one priority to solve and get your business up quickly and simply to it's full potential.
We have mobile technicians at very competitive hourly rates or workshop services at special prices. (pick up and drop off available)
Give us a call today on Email ..we can service your needs.
Our goal is to have your systems operating to their full potential and your 100% satisfaction. We also determine whether or not it is necessary and economical to upgrade the hardware or software with your older systems.
Are your servers and computers running slow and loud?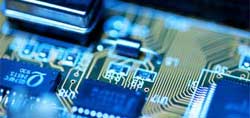 If your server(s) and computer(s) running slow, have pop ups or having problems delivering what you need? There may be a chance your server, computer or even both have been infected. Contact Greening Computer Services today to get your server and computer back in top shape. Unlike most computer servicing companies, we will not wipe your systems, delete any of your files including photos. Instead, our technician will take the time to fix any issue and remove the virus or spyware completely.
The technicians at Greening Computer Services will fully service your server or computer. We include updating your Internet Security, Spy-Ware removal, all Windows updates and patching. We will also clean the dust from inside your computer which helps with cooling and ventilation to also increase performance.
There is no need to bring your server or computer to us, we we=ill do the work on your premises. We can also offer a collection and delivery service of your server or computer if you would perfer for a low fee.
The expected servicing time from receiving a request to service your server or computer is from: 2 hours to 2 days